Sima Amid Wewetzer

Paintings in oil and Acrylic

Sima Amid originates from Tehran, Iran. After completing her studies at the university of Art and design in Iran, she came to the United States in 1978 and finished her education at Macomb Illinois University. Since that time, she has concentrated on modern painting techniques. Her new abstract landscape results in flowing care-free designs with a jewel paint quality.

Painting since the age of thirteen, Ms.Amid feels that her Art allow her become one with her surroundings in a way that both relaxes her and provides her with a tremendous amout of joy and happiness.

That joyousness is conveyed convincingly in the swirling dance-like compositions that use white areas like glowing stars and constellations in a cosmos burgeoning with explosive energy.

The poetic works of Sima Amid Wewetzer offer certain elaborate and tranquilizing clues to read into her visionary world of magical compositions. Unbounded by brush marks of paint on canvas, a flat surface, we find Sima's creations make manifest her aesthetic harmony within, which brings forth her unique , free form style at the time.

Sima's efforts to break away from common limitations of conventional approach allow her to incorporate in her work not only the decorative Arts of her own technique but also to maintain the flowing therapeutic quality of Artistic expression. Her seemingly dissimilar innovations may lead a true Art lover to realize and embrace the creative energy awakening found in her abstract landscape.




"Sima Amid Wewetzer has no restriction in her work. Her search for freedom has found refuge through the use of representational object, which materialize her spiritual relationship with the physical environment. She makes apparent her creative composure and ability to introduce new sprung dimension to visual Artistic perspective. All of Sima's works continue to complement one another."
George Palovich, , Curator of Sun City Museum.
---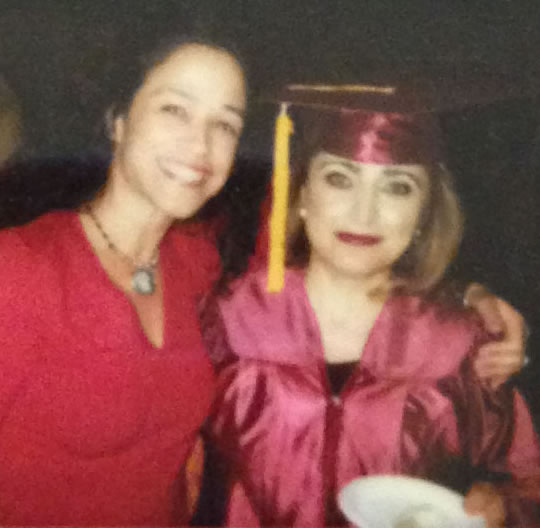 Graduation
---
Sima Amid's Art Exhibitions/Auctions and Awards:
Book signing and art exhibition on Saturday, February, 9, 2013 at : Marshall Lyon County Library, hosted by the Library and Marshall area fine arts Council.
Book signing and art exhibition : May, 28 Through July 19,2013 at : Sought West Minnesota State University art Museum. ( William Wipple Gallery).
Award winning cash price : South West Minnesota Arts/ 2012 and 2014
Award Winning from : World Wide Art Book Publishing , Jan, 2015 . This completion was between 415 artists from the world.
Art exhibition, 2009 Amsterdam Whitney Museum gallery, N.Y
Art exhibition 2010 Amsterdam Whitney Museum gallery, N.Y
Art exhibition , 2009 Huntington Art Council New York, July 21, through Sept, 8, 2009
Art exhibition, 2009 Huntington Art Council New York , August,3 through Sept,14 , 2009
March 11, 2009 - Solo Art auction - Hadassa Organization . Long Island N.Y.
Sima Amid Wewetzer Art exhibition and Auction 2008
September 21, 2008 - Art show-Great Neck Art Center N.Y
August 20, 2008 - Art auction - Oyster Bay N.Y.
August 12, 2008 - Art show Huntington Art ( Long Island N.Y)
June 6 through July 15, 2008 - Solo exhibition at Concord 220 E 65th St.
December 2 Through January 2008 - Solo Art exhibition at MAFAC Art Center Marshall M.N.
The Art show was exhibited at Cable TV for special Tecnique and quality of Art work.
September 2006 - Solo Exhibition Sunset, California
August 2006 - Solo Exhibition Brentwood, California
August 2004 - Solo Exhibition Garden City Hotle, Long Island N,Y
May 2004 - Solo Art Kohen Center Los Angeles, California
April 2001 - Solo Art Exhibition Beverly Hills, CA
Feb 2001 - Solo Exhibition Chaska, M.N
March 2000 - Solo Exhibition Beverly Hills, California
Jan 13 2000 - Art Exhibition Lon Island, N.Y
October 6, 1999 - Art Auction The Maple Counseling Center's
April 1997 - Art show Iranian Cultural Art - Beverly Hills.
April & May 1996 - Special Invitation from Museum, Eleventh Annual Juried Art Show at city museum of Arizona.
January 1995- Permanent Art show -Castle or Art gallery great neck N.Y
September 1994 -Solo Art Exhibition . Telecomunication International. Beverly Hills
March 1994 - Iranian Jewish organization
January 1994 - H.I.B.M (Arm organization) Art Auction - California
August 1992- Solo Art Exhibition Beverly Hills, Los Angles
November 1993 -Solo Art Exhibition - Tele Communication International - Beverly Hills
May 1991 -Solo Art Exhibition , Country club Miami Florida
March 1991- Solo Art Exhibition Mystic point Aventura Blv. Miami, Florida.
August 1990 - Solo Art Exhibition Beverly Boulevard Los Angeles
August 1974 - Solo Art Exhibition Garden City Hotel -Long Island, N.Y.
September 1973 - Solo Art Exhibition Tehran, Iran
July 1973 - Art show American school of educational Art and design Tehran, Iran.
May 1973 - Art Exhibition DepArtment of Art and education Tehran, Iran.
March 1973 - Award Winner of Art competition University of Tehran, Iran.
February 23, 1973 - Special invitation from Art and architect university of Tehran Iran for Art Exhibition and competition.
June 1972 - Special invitation from Tallar-a Abid (Affiliated to DepArtment of Education of Tehran University).
March 1972 - Art Exhibition Ekebana ( Japanese Art organization) Tehran, Iran
June 1971 -Solo Exhibition Rudaky Hall Tehran, Iran
January 1971 -Group Exhibition Women Club Tehran, Iran
December 1970 - Art Exhibition Tallar-a-Abid (Affiliated to DepArtment of Education of Tehran University) Tehran, Iran
October 1970 - Art Exhibition Hilton Hotel(Art organization) Tehran, Iran
August 1970 - Art Exhibition Reza Shah Kabir educational Center Tehran, Iran
May 1970 - Art Exhibition Women Art organization Shiraz, Iran
March 1967 - Award Winner Art educational Center ( continues Art eduction)
January 1967 - Award Winner Art competition Tehran, Iran
November 1965 - Award Winner Art education Center Tehran, Iran
August 1965 - Art Exhibition Cultural Art education Center Tehran, Iran
June 1962 - Art Exhibition Art Center Tehran, Iran
January 1962 - Art Exhibition Children Art education Center , Tehran Iran